Understanding Smoke Detectors vs. Monitored Fire Alarms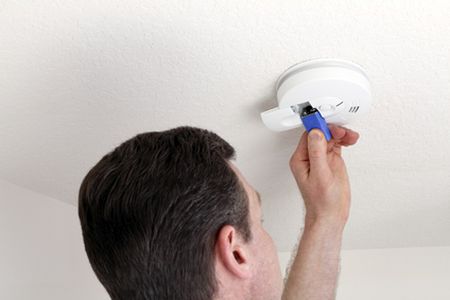 Savvy homeowner want to be able to protect their household, especially the family members inside. One of the most important ways to be able to do this is safeguarding against fire.
What can be confusing for consumers is knowing what the various types of detectors and alarms may be. While any protection is better than nothing, some equipment is going to be more effective than other options.
You should be working with an electrician who is willing to give you the information you need in order to make a wise choice as a homeowner and a consumer. Get the information you need to offer your customers the best results and the most thorough protection.
Safety is the Priority
If nothing else, almost anyone over the age of 30 remembers a time when the smoke alarm would start beeping either as a response to smoke from the kitchen or because the battery was dying. As annoying as it could be, when that detector would work because there was a real reason, we all know how important that can be.
This early form of detection and alarm was a great first step. Since then, however, we've made great strides in more effective detection and alert systems.
Fire alarms are more effective because they do more than react to smoke. They detect heat and smoke and that enables people to take them more seriously.
Having a hard wired alarm is also more reliable than an old fashioned system that runs on batteries. Hard wired systems run on electricity or a backup generator, in the event of a power outage. That means you never have to worry about the batteries running out or the alarm being ignored because it's assumed to just be a low battery warning.
Most importantly, a monitored alarm system means it's not just the residents inside the home that get the alert. Monitored systems are like security systems, monitored by a team of professionals who can spring into action when the system is triggered.
Let All Systems Electric LLC provide you with the services you need. We're the Rocky Hill electrician team to trust in when you want electrical work, so give us a call today.