Connecticut Home Lightning Protection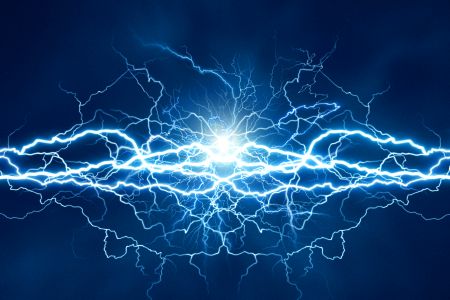 At All Systems Electric LLC, we want to be a part of helping you to protect your home, at all costs, and that includes against all elements of Mother Nature. This is why we recommend lightning protection for Rocky Hill homeowners.
While we can't prevent lightning from forming in the first place, we have to help do the next best thing - offer protection against it. Out team of expert Rocky Hill electricians can provide you with a lightning protection system that could very well save your home, or at least help you avoid considerable damages.
You homeowners insurance will than you, your family will thank you, and, most importantly, you'll feel safer knowing you've taken the extra step to safeguard your dwelling. Don't go into the next electrical storm totally unprotected; let us get you protected.
Safeguard Your Home With Lightning Protection
If you're not already familiar with lightning protection, you should definitely know the basics. For starters, it's like roof de-icing; a way to protect your home by starting outside.
This system provides a direct path for lightning to follow to the ground. That means, on its way to get grounded, instead of going through the structure of the home and its wiring, this electrical current has a safer and less destructive path to take.
Think of this as the modern day alternative to the lightning rod. You'd be surprised to learn how many buildings actually rely on this system. Even the launch pad for the Space Shuttle uses it.
Keep in mind, this system doesn't actually attract lightning; its job is to deal with is once the current occurs and comes into contact with your home or commercial building.
Keep in mind, this system cannot protect against lightning gaining access through the telephone, cable, or electrical line connecting to the house. This is what whole-house surge protection helps with.
To learn more or go ahead and get yourself set up for lightning protection in Rocky Hill, give our team of pros a call now. Although rarer during winter, lightning can occur any time of year without much warning - will you be protected?
Recent Articles
The Power of Preparedness: The Benefits of Commercial Generators for Businesses
In today's fast-paced business environment, uninterrupted power supply is crucial for the smooth operation of commercial establishments. Power outages can lead to significant financial losses, disruption of services, and a negative impact on customer experience. To mitigate these risks, many businesses are turning to commercial generators. […]
Smoke Detectors Vs Fire Alarms
Savvy homeowner want to be able to protect their household, especially the family members inside. One of the most important ways to be able to do this is safeguarding against fire. What can be confusing for consumers is knowing what the various types of detectors and alarms […]