High-Quality Electrical Inspections For Your Home And Business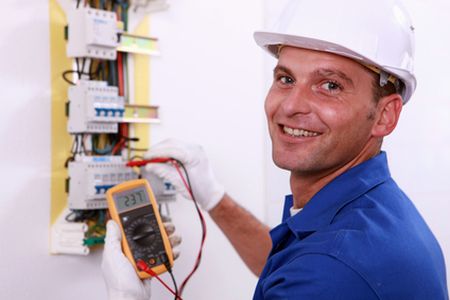 When it comes to results from electrical inspections in Rocky Hill you can trust, the company to contact is All Systems Electric LLC. This is not the type of service to take lightly; it's more than just a technicality, it's a vital way to ensure the safety of your building and anyone inside.
We're the reliable electrician team that takes this line of work seriously and this approach is how we're able to provide such great results, for every job, every time. When it comes to your electrical inspections, don't cut corners because it could result in total devastation.
Your Reliable Resource for Electrical Inspections
Getting this type of service is a good idea when your purchasing a property, if your Rocky Hill building is more than 40 years old, you're adding an appliance, or if there's been major renovations recently. When it comes to getting electrical inspections, what's a general checklist include?
From generators to general electrical systems, there's a need to inspect the wiring and related system in your home. It's about ensuring all components of your Rocky Hill home or business are safe and ready to use.
We can identify common existing issues and move forward with repair so you don't have to worry about anything worse developing.
Aside from repairs, it's also about helping your system perform better. This will save you money on your monthly energy bills and ensure that your household is more Eco-friendly. Better energy-efficiency is as good a reason as any.
Wiring, appliances, and electrical fixtures can degrade over time and it's important to be able to identify those red flags. We can identify these issues and offer suggestions for improvement, or just go ahead and take care of repairs.
It's also vital that any existing common mistakes made by contractors and previous DIY homeowners. As well-meaning as they may have been, this is the type of questionable work that could pose a very real threat to home and person.
When it comes to electrical inspections in Rocky Hill, give our team of experts a call.
Recent Articles
The Power of Preparedness: The Benefits of Commercial Generators for Businesses
In today's fast-paced business environment, uninterrupted power supply is crucial for the smooth operation of commercial establishments. Power outages can lead to significant financial losses, disruption of services, and a negative impact on customer experience. To mitigate these risks, many businesses are turning to commercial generators. […]
Smoke Detectors Vs Fire Alarms
Savvy homeowner want to be able to protect their household, especially the family members inside. One of the most important ways to be able to do this is safeguarding against fire. What can be confusing for consumers is knowing what the various types of detectors and alarms […]