Newington's Leader in Electrician Services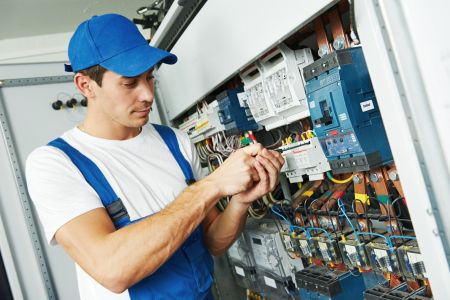 When selecting a Newington electrician, do you know who to contact? Ask around and locals will tell you that All Systems Electric LLC is the company here to call for residential, commercial, and industrial services.
We go above and beyond to take care of our customers and this includes offering free estimates, free consultations, and are available for emergencies, 24/7. There's no reason to settle for anything less than the best when it comes to any service you get for your home or business.
There's nothing as important as the electrical service for your Newington home or business. It's about comfort, convenience, and, most importantly, safety.
The Importance of Generators
More and more savvy Newington home and business owners are making the wise choice to opt for adding a generator to their electrical system. This helps keep things running even if there's an interruption in your electrical supply.
You don't have to commonly experience power outages to justify backup coverage. If you're not already convinced, here are some things you should know about the benefits of generators:
Above all else, temperature control is very important during a power outage. You need your AC in the summer as much as you need your heat in the winter. Otherwise, serious health ramifications can result.
During an emergency, having access to power creates a sense of normalcy. This is critical for children, seniors, or anyone on the spectrum. A break in normal routine can cause serious emotional problems.
This will help prevent refrigerated and frozen food items from spoiling. Not only does this help reduce waste, it ensure you don't have to throw out up to hundreds of dollars' worth of wasted and destroyed food.
You can also avoid surges and voltage fluctuations that occur when the power returns - and sometimes this happens multiple times before it comes back for good. You can end up with severely damaged or completely ruined appliances and electrical fixtures without a generator.
You can trust us for all of your Newington electrician service needs, so call today.