Fire Systems For Your Connecticut Business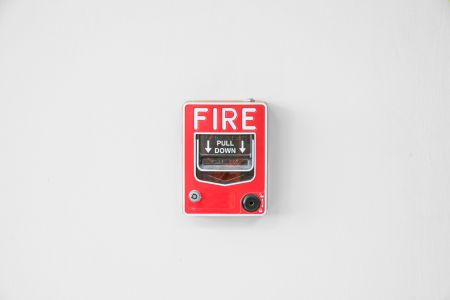 Having proper fire alarm coverage for your place of business is essential for protecting your clients, employees and property so make sure you are covered. All Systems Electric LLC can provide you with fire systems for your business in Rocky Hill and surrounding areas.
When it comes to finding a reliable Rocky Hill electrician, trust the team with years of hands-on expertise and a flawless reputation. You'll be amazed at the difference it makes to have reliable fire systems for your business, especially since it's probably required by your industry's standards and guidelines.
We'll come and give you an evaluation of your existing commercial fire alarm systems, and find ways to improve upon what's there, or install something completely new instead. We're well equipped with years of experience working on commercial fire alarm systems and will also perform annual fire alarm inspections.
Fire Systems & More for Your Business
From generators to fire systems for your business, we cover it all. Although it's probably required, you'll be glad to know there are benefits to having a commercial fire alarm system that will make you want to have one.
Obviously, the most important benefit is that this enhances the safety of everyone involved. Plus, it protects your merchandise, equipment you have in place to run your business, and anything else housed inside your commercial building.
A monitored system promotes quick response times. Someone is always watching for alerts for systems that show signs of heat or smoke. Unlike unmonitored systems, the signs of a fire won't go unnoticed.
This actually saves you money, in the long run. Even though you spend money to get the system installed, you'll save money on things like damages, fines from code enforcement, and probably even your insurance premiums.
When it comes to fire systems for your business in Rocky Hill and surrounding areas, give our team of experts a call.
Recent Articles
The Power of Preparedness: The Benefits of Commercial Generators for Businesses
In today's fast-paced business environment, uninterrupted power supply is crucial for the smooth operation of commercial establishments. Power outages can lead to significant financial losses, disruption of services, and a negative impact on customer experience. To mitigate these risks, many businesses are turning to commercial generators. […]
Smoke Detectors Vs Fire Alarms
Savvy homeowner want to be able to protect their household, especially the family members inside. One of the most important ways to be able to do this is safeguarding against fire. What can be confusing for consumers is knowing what the various types of detectors and alarms […]