All Systems Electric: Cromwell's Premier Electricians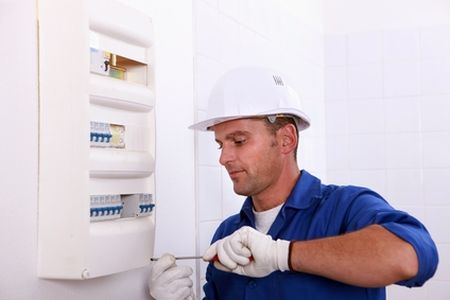 All Systems Electric LLC is the premier choice to make for services from a reputable Cromwell electrician. We put our years of industry expertise to work every day, taking care of our residential, commercial, and industrial clients.
It starts with our free consultation and estimates, plus the fact that we're available 24 hours a day and 7 days a week. Our number one priority is taking care of our customers and this is especially true when dealing with something as potentially dangerous as electrical work.
The clients we work with in Cromwell and surrounding areas can rest assured that we'll go above and beyond to provide safe and secure work. Don't take chances when it comes to the work you get for your home or business.
How Electrical Inspections Impact Your Home
What many Cromwell residents don't know is just how important electrical inspections are. So when might you need this type of inspection?
Homes over 25 years old should get regular inspections. This is especially true once the structure turns 40 plus. That's because the demand and technology for electronics has advanced so much in recent years and older homes are becoming outdated if not downright obsolete.
If you're planning on adding a major appliance, it's important to make sure the existing system is ready for the workload. Otherwise, that new luxury appliance could end up tripping your breaker or blowing fuses until you make some changes.
If you've recently made renovations or are planning on remodeling, your electrical system should be looked at. This should help ensure that your existing system can keep up with demand. Update and upgrade your electrical system with an inspection and advancements.
If you're looking for a Cromwell electrician, give our team of pros call. We don't just want to meet your expectations, our goal is to exceed them.