Fire Systems For Your Connecticut Home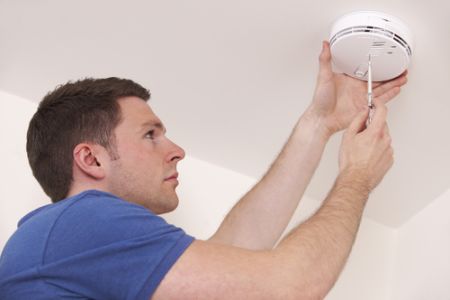 Protecting your household and family starts with fire systems for your home Rocky Hill. What better way to avoid unnecessary tragedy then to hire a Rocky Hill electrician and get a reliable fire alarm in place.
At All Systems Electric LLC, we offer a wide variety of services; from portable generators to fire systems for your home. While each one is important, protection from the hazard of fire is a top priority.
Fire Systems For Business
In addition to fire systems for your home, we also work with commercial business owners. In addition to protecting your staff, customers, and merchandise, this type of system keeps your building up to current code requirements.
The good news is that your system may also help lower your insurance coverage premiums. Protect your business and save money, it's a win-win.
Fire Alarm System Monitoring
What you should understand is that monitoring is what makes all of the difference. Having a fire or security system monitored is how you're able to catch problems early and alert authorities, leaving the work up to professionals.
The bottom line is, when it comes to fire systems for your Hill home or business, get in touch with our team of experts.
Recent Articles
The Power of Preparedness: The Benefits of Commercial Generators for Businesses
In today's fast-paced business environment, uninterrupted power supply is crucial for the smooth operation of commercial establishments. Power outages can lead to significant financial losses, disruption of services, and a negative impact on customer experience. To mitigate these risks, many businesses are turning to commercial generators. […]
Smoke Detectors Vs Fire Alarms
Savvy homeowner want to be able to protect their household, especially the family members inside. One of the most important ways to be able to do this is safeguarding against fire. What can be confusing for consumers is knowing what the various types of detectors and alarms […]