Your Trusted Electrician in Berlin, CT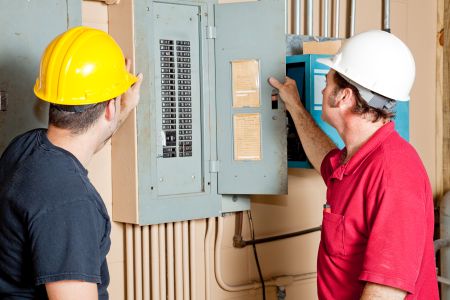 During your time as a home or business owner in Berlin, you're going to need a professional electrician from time to time. There are so many things that this type of industry expert will need to take care of, over the years.
Having one reliable resource means you always get the same level of quality service and results, at the same affordable rates. The biggest mistake that's commonly made when related to electrical work is panicking and calling an emergency service and then paying too much for shoddy workmanship.
Take the best care possible of your Berlin home or business by getting superior electrical service work. Our goal at All Systems Electric LLC is to ensure that the work we do provides you with comfort, convenience, and, above all else, safety.
Home Protection with Security Systems
Security systems continue to grow in popularity, and it only makes sense. Berlin home and business owners want to be able to protect their property and anyone inside the building.
Some of the benefits you can expect from finally getting your security system in place are:
What's surprising to most people is how just having the system installed helps to deter crime in the first place. Criminals look for an easy target and that means bypassing buildings with obvious signs of a security system.
Protecting anyone inside the residential or commercial building is obviously the most critical advantage. You don't want to put your family or staff at risk of being the victim of criminal activity, so keep them safe with a security system.
You can actually save money with this type of system. Installing fire, security, or both types of systems in your home or business will help lower your monthly insurance premiums. This is considered a preventative measure and may reduce your insurance costs as much as 20%.
There are plenty of other reasons, including keeping tabs on the kids. If you're ready to get your Berlin electrician in order, give us a call today and find out, firsthand, how we've earned the impeccable reputation we have.