All Systems Electric: Farmington's Premier Electricians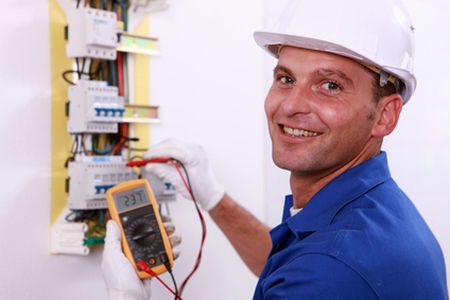 Finding just the right Farmington electrician is important whether you're a local home or business owner, or both. We believe in going above and beyond to provide our customers with the service they need and the level of safety and quality they deserve.
There's no reason to settle for inferior workmanship, especially when it comes to something as important as this. We offer superior workmanship for an affordable rate, so why even consider any other company for the job you have.
We work with both residential and commercial customers, in the Farmington area. Now, we look forward to working with you and ensuring that you get nothing but safe results for total satisfaction.
Electrical Inspections for Your Home
All Systems Electric, LLC is the local leading service provider in Farmington for a wide variety of services. One of the most important is our electrical safety inspection.
Some reasons you may need this type of assessment include:
Obviously, if you're considering buying a home, it's important to get a thorough assessment. It may not mean you don't buy the home, but you should know what you're facing. Electrical work is the most important because it impacts the safety of the building and the people inside.
If your home is older than 40 years, this should be done on a regular basis. In fact, some experts say 25 years is the actual timeframe. Either way, work with an expert to determine how often your older home needs an electrical assessment.
If you've had a major renovation, follow up with the condition of the electrical system. It's a good idea to check this system out before starting major remodeling and then again once the job is complete.
If you're planning on adding a major appliance, make sure your current electrical system is prepared to handle the heavier level of electrical demand.
For this and all of your Farmington electrician service needs, give our team of pros a call.