Industrial Services For Your Business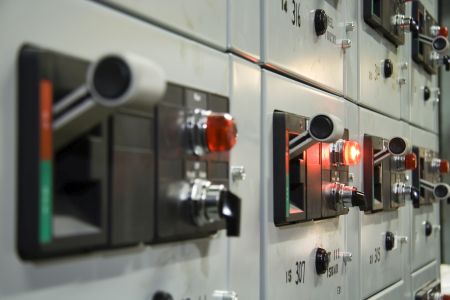 At All Systems Electric LLC, in addition to the countless other important services we offer, are able to take care of industrial services in the Rocky Hill area. For optimal results from an electrician in Rocky Hill, CT, you can trust in us.
Industrial Lighting
Part of our industrial services in Rocky Hill includes lighting, such as parking lot lighting. Lights create a safe environment for working in, and our jobs is to keep it functional.
Machine Electrical Lighting
We'll go above and beyond to address your service needs for machine electrical lighting, and that's how we've earned the impeccable reputation we have. With years of experience working in industrial services environments we understand that your industrial electrical services need to be up and running in order for you to do business here in Rocky Hill.
Power Distribution
As business owners ourselves, we understand that every passing moment equals dollar signs, when your equipment isn't working properly. Our job is to get your industrial work taken care of and our goal is to do so in a manner that ensures you're satisfied with our work and professional approach.
For optimal results from a local leading industrial services provider in Rocky Hill, give our pros a call.
Recent Articles
The Power of Preparedness: The Benefits of Commercial Generators for Businesses
In today's fast-paced business environment, uninterrupted power supply is crucial for the smooth operation of commercial establishments. Power outages can lead to significant financial losses, disruption of services, and a negative impact on customer experience. To mitigate these risks, many businesses are turning to commercial generators. […]
Smoke Detectors Vs Fire Alarms
Savvy homeowner want to be able to protect their household, especially the family members inside. One of the most important ways to be able to do this is safeguarding against fire. What can be confusing for consumers is knowing what the various types of detectors and alarms […]