Generator Routine Maintenance In Connecticut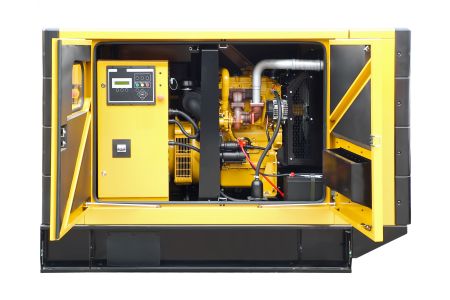 What most home or business owners want to know is if there is any real benefit to scheduling maintenance. You'll be amazed at what a difference generator routine maintenance makes on your system.
Of course, this is only true if you work with reputable electricians in Rocky Hill, CT. Our team at All Systems Electric LLC, we go above and beyond to provide exceptional service and results.
You need to be certain that the expert you partner with actually is the expert they claim to be. You can feel confident about that with us and feel confident when you meet with us during your free consultation and hire us to take care of your Rocky Hill generator routine maintenance.
The All Star All System Difference
So you want to be able to keep your generator in tiptop shape so it's ready to spring into action, when the need arises. You can help insure your system by getting proactive about preventative measures, such as lightning protection.
However, another important step to take is generator routine maintenance for your Rocky Hill home or business. How does this help?
Above all else, the main idea is that it keeps things running when you need it most. Since you don't use your generator daily, it's difficult to know the condition and you need it to work at the precise moment your power quits. So keep it up and running and ready to go!
This definitely saves you money in the long-run. The last thing that you want is find yourself stuck and in need of emergency repairs in order to get your generator working during a power outage. It's more cost-effective to get regular service than emergency repairs.
Obviously, this also helps you prolong the lifespan of your system. Too many consumers find out the hard way they need to replace their generator because they haven't had it serviced in years.
For optimal results from a service provider for generator routine maintenance in Rocky Hill, contact us immediately.
Recent Articles
The Power of Preparedness: The Benefits of Commercial Generators for Businesses
In today's fast-paced business environment, uninterrupted power supply is crucial for the smooth operation of commercial establishments. Power outages can lead to significant financial losses, disruption of services, and a negative impact on customer experience. To mitigate these risks, many businesses are turning to commercial generators. […]
Smoke Detectors Vs Fire Alarms
Savvy homeowner want to be able to protect their household, especially the family members inside. One of the most important ways to be able to do this is safeguarding against fire. What can be confusing for consumers is knowing what the various types of detectors and alarms […]