IT Wiring & Cabling In Connecticut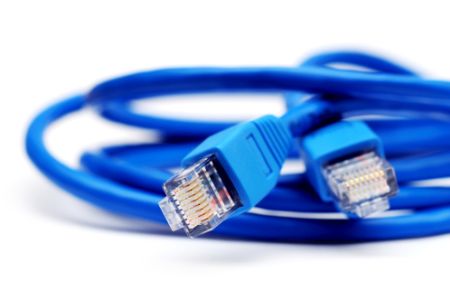 With years of experience in data and telephone cabling and troubleshooting, the All Systems Electric LLC team is well equipped to keep your information technology system running smooth. We're the IT wiring & cabling pros Rocky Hill customers have come to rely on.
It's good to know we're you're reliable electricians but also can take care of a wide variety of other tasks. From smart home automation to all your IT wiring & cabling needs, you can rely on us.
IT Rooms/Closets
IT wiring & cabling for IT rooms and closets isn't just about the latest in technology; it's about organized cabling. Nothing is more frustrating than a mess of cords and cables making up your system.
Not only does it look unsightly and disorganized, it makes it impossible to identify wires in the critical moment you need repair work. We'll provide you with the service you need, including keeping everything neat and organized.
Fiber Optic Cabling
Fiber optic cabling is the backbone of your data networking system and we're the company to entrust to take care of your service needs. If you own a business with multiple computers and servers running large amounts of data you may need to upgrade your network's system.
This type of cable will transmit a substantial amount more data than copper cable and is not impacted by the same types of electrical interference that copper cabling is. We'll go above and beyond to ensure that you get the service you want and the results that you need.
Ethernet Cable
IT wiring & cabling also includes Ethernet cable, and will help ensure that your system is able to keep running. The best case scenario for your business is to not have to worry about your Ethernet and just rely on letting things go the way they're supposed to.
This enables you to take the best care possible of your customers and keep business operating, business as usual. Don't settle for anything less than the best when it comes to your cabling, including the Ethernet.
WIFI Routers/Aps
In many settings, standard Ethernet wiring won't work and wireless routers are the best way to go. Having a professional to work with for WiFi routers and access points ensure you'll have a system that works, long term.
We're all about peak performance and optimal longevity for all components of your residential or commercial cabling system, including wireless features. For your IT wiring & cabling in Rocky Hill, contact our team of experts.
Recent Articles
The Power of Preparedness: The Benefits of Commercial Generators for Businesses
In today's fast-paced business environment, uninterrupted power supply is crucial for the smooth operation of commercial establishments. Power outages can lead to significant financial losses, disruption of services, and a negative impact on customer experience. To mitigate these risks, many businesses are turning to commercial generators. […]
Smoke Detectors Vs Fire Alarms
Savvy homeowner want to be able to protect their household, especially the family members inside. One of the most important ways to be able to do this is safeguarding against fire. What can be confusing for consumers is knowing what the various types of detectors and alarms […]