The Electrician in Southington That You Can Trust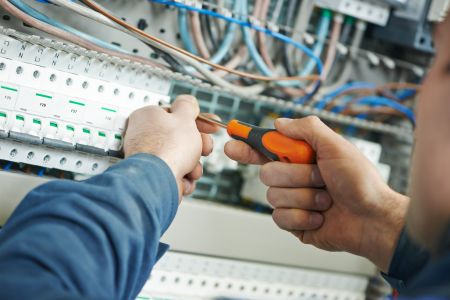 When you think Southington electrician, think All Systems Electric LLC. We believe in going above and beyond to take care of the needs of our customers, partly because electrical work requires such a high level of safety.
It's not the type of work you can take lightly or produce shoddy work for. The safety and well-being of our customers and staff is on the line, during every job we do.
Our Southington customers can feel confident about the level of integrity we use to execute each job and the level of dedication we demonstrate for each of our customers. Your safety and satisfaction are guaranteed.
Safeguard Your Home With Lightning Protection
There are a number of ways you can do more than take care of your Southington
Home; you can actually protect it. Setting up lightning protection is one good way to get proactive about safeguarding your home.
If you're not already familiar with the benefits of this, there are some things you should know:
For one thing, this is a good way to protect your electronic systems. Unprotected buildings are at risk of suffering damage to electronics including computers, expensive televisions, and intricate gaming systems. This can be expensive for homes or businesses, even with insurance coverage.
Obviously, this helps protect your home or commercial business. Lightning can damage if not totally destroy a building. At the very least, it can result in a fire that can seriously damage a building partially.
Most importantly, this helps safeguard the people inside the building. There's no reason to allow for any level of risk for the safety of your family, or your employees and customers. Safety is always our priority and it should be yours as well.
Our team of experts is ready, willing, and beyond capable. The time will comes that you need a Southington electrician to take care of certain tasks for you, give our experts a call.