Fire Alarm System Monitoring Connecticut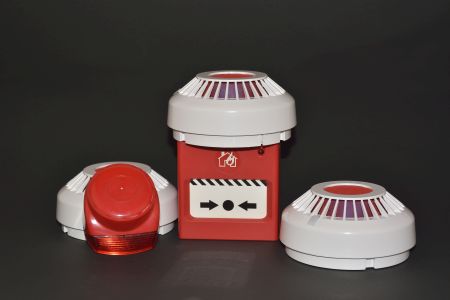 The difference between just an alarm and fire alarm system monitoring for your Rocky Hill home or business is much bigger than most people realize. The monitoring is what actually gets the fire department dispatched when you have a fire in your home or business.
You need a Rocky Hill electrician to take care of designing, installing, maintaining, and monitoring the system. Don't settle for a system that isn't monitored, because it's not providing you with the full coverage you actually need.
Our fire alarm system monitoring doesn't just alert anyone inside the building of a possible fire, it alerts authorities who can actually do something about it. This is especially important because the building could be empty or the occupants could be asleep and unaware of the current situation in their surroundings.
Monitored vs. Non-monitored Fire Alarm Systems
What the average person doesn't realize is just how vital fire alarm system monitoring is. That's usually because they don't know there's a difference between a self-monitored system and a professionally monitored one.
Say a problem occurs with some element of your commercial kitchen equipment but doesn't ignite into a fire until after you're gone for the night. You could be asleep and not checking your app to take a look at your system and a fire could rage until someone else notices it.
On the other hand, a monitored system enables a professional in a monitoring station to be alerted when there's a red flag, such as smoke, extensive heat, or fire. They can then contact the fire department and quickly work to rectify the situation and that a difference that can make.
For all of the service you need relating to a fire alarm system monitoring system for your Rocky Hill home or business, get in touch with our team at All Systems Electric LLC for expert service.
Recent Articles
The Power of Preparedness: The Benefits of Commercial Generators for Businesses
In today's fast-paced business environment, uninterrupted power supply is crucial for the smooth operation of commercial establishments. Power outages can lead to significant financial losses, disruption of services, and a negative impact on customer experience. To mitigate these risks, many businesses are turning to commercial generators. […]
Smoke Detectors Vs Fire Alarms
Savvy homeowner want to be able to protect their household, especially the family members inside. One of the most important ways to be able to do this is safeguarding against fire. What can be confusing for consumers is knowing what the various types of detectors and alarms […]