The Electrician in Middletown That You Can Trust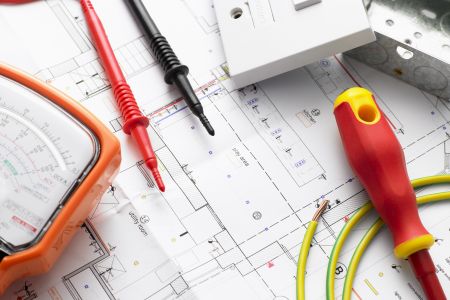 When it comes to Middletown electrician services, the company to trust in is All Systems Electric LLC. We believe in going above and beyond to take care of our residential, commercial, and industrial customers.
Middletown home and business owners know to trust our team for a variety of important services. Keep in mind, electrical work isn't just important, it's potentially dangerous.
So, it only makes sense to make sure you get high-quality workmanship and result. Your household should be able to be comfortable and safe, that's what matters the most.
Fire Alarm Systems for the Home
The average Middletown homeowner wants to be able to take good care of their home and keep their family safe, which is where fire alarms come into the picture.
Making you aware of the presence of fire, heat, or smoke and enabling you to make decisions about how to react. This could literally be the difference between life and death.
Having a monitored system is vital for alerting authorities if something is wrong. This doesn't just let whoever is inside the house know that something could be wrong, it's going to let first responders know, as well. That enables professionally trained experts to spring into action and take control of the situation.
Having this in place can make adding a security system more cost-effective. Plus, in many cases, because your homeowners insurance sees this as a helpful step towards preventative measures, and that means lower premium costs. It's a great way to invest back into your own but then save money on your monthly premiums.
Having a professional system designed and installed by experts will increase the property value of your home.
If you want to take care of your home and your family, call us now to get the service you need from a Middletown electrician.