Your Trusted Electrician in Wallingford, CT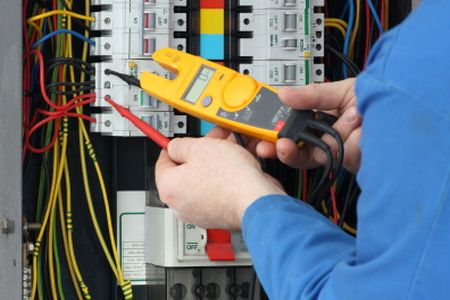 All Systems Electric LLC is the only name you need to know when it comes to Wallingford electrician services. We go above and beyond to provide our customers with optimal results, be it residential, commercial, or industrial.
You want to be careful about the company you choose and the level of quality that goes into each job. This isn't just about getting good work; it's about getting safe work.
The final results of the electrical work for your Wallingford home or business should ensure total safety for you, your family, or the staff and customers for your commercial building. Don't take chances when it comes to work as important as this.
Residential Services - Your Electrical Inspection
One of the most important services you can sign up for is an electrical inspection. While this is part of the initial Wallingford home inspection, that shouldn't substitute a full-scale assessment of just the electrical system.
Some of the basics of what can be easily checked during this type of professional assessment include:
The electrical service panel is the brain of the entire electrical system. It consists of fuses or circuit breakers and the older the panel, the more of a threat it poses. It's checked for age, signs of smoky residue, and general wear and tear.
For older homes, it's important to check that "wet" areas contain updated GFCI outlets. These are areas such as kitchens and bathrooms, where both water and electrical components are present, including outside outlets.
Older wiring systems need replacement. Older, historical homes have their own unique charm but, unfortunately, often come with outdated wiring, such as aluminum or even knob and tube. Not only will your system be better equipped to maintain modern electrical supply demand, it will make your house much safer.
For services that should only be taken care of by a professional Wallingford electrician, make the wise decision to contact our team for optimal results.