High-Quality Electrical Panel Upgrades For Your Home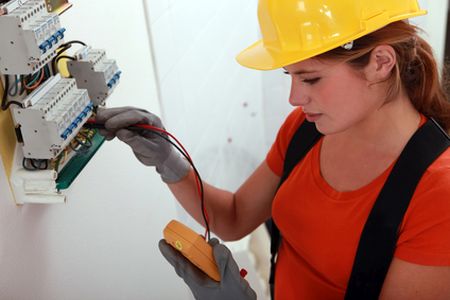 Opting for an older Rocky Hill home is still a wise investment, as long as you get serious about electrical panel upgrades. All Systems Electric, LLC is the name to trust for all of your professional electrician service needs.
Simply put, there's even the possibility that your insurance won't provide you with coverage until you get around to upgrading the electrical system for your Rocky Hill area home. Electrical panel upgrades can upgrade your old fuse panel system to a 100, 200, or 400 amp circuit breaker electrical panel system in less than a day.
Tired of replacing burnt fuses or tripping flipped circuit breakers? It's time to get those upgrades and make your life easier and your home safer.
Benefits of Getting Your Electrical Panel Upgrades
If you're unsure yet if you need electrical panel upgrades for your Rocky Hill home, here are some advantages you can expect:
As previously mentioned, this is an ideal way to stop having to deal with tripped breakers and blown fuses. Even if your patience hasn't worn thin, this type of regular pattern is a red flag that you need an upgrade for safety reasons. Continuously overworking your panel is a major hazard.
Also, as previously stated, your homeowners insurance may not be willing to provide you with coverage. While your safety should be motivation enough, knowing you need insurance coverage is an important secondary reason.
This makes your household more user-friendly. Today's demand for electricity is higher than ever before. To use your giant HD TV, charge your phone and your tablet, give the kids time on their gaming system, run the clothes dryer, an use a computer in each room - you need a panel upgrade.
This is easier on your appliances, as well. It's not good to run appliances and have the power just shut off because it's not the proper way to discontinue use.
Whether you want to upgrade to a home automation system or just be sure your household is less of a fire hazard, you need this service. When you're ready for electrical panel upgrades for your Rocky Hill home, contact our industry experts.
Recent Articles
The Power of Preparedness: The Benefits of Commercial Generators for Businesses
In today's fast-paced business environment, uninterrupted power supply is crucial for the smooth operation of commercial establishments. Power outages can lead to significant financial losses, disruption of services, and a negative impact on customer experience. To mitigate these risks, many businesses are turning to commercial generators. […]
Smoke Detectors Vs Fire Alarms
Savvy homeowner want to be able to protect their household, especially the family members inside. One of the most important ways to be able to do this is safeguarding against fire. What can be confusing for consumers is knowing what the various types of detectors and alarms […]