Make Your Home a Safe Haven With A Security System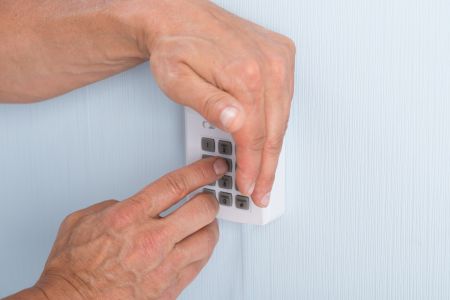 Ask someone why they should get a security system and the answer seems obvious: "To protect the home from break-ins." While that's certainly a genuine advantage, it's not the only reason to get one.
This is especially important to understand because there are some very common reasons homeowners will dismiss needing a security system such as:
"My neighbor is a cop"
"I have a guard dog"
"I own a gun"
First of all, these are not foolproof guarantees that your home will be safe - not even if you have all three in place! However, aside from that, there are other benefits to having a high-quality, monitored system in place, and we want you to know more about this.
How Security Can Change Your Household
You've had a professional electrician suggest a security system but you shrug it off, either for the aforementioned reasons or something else entirely. What you should be focused on, instead, is what makes this such a good idea.
Above all else, the peace of mind you'll get from having a security system in place makes it worthwhile. You really will sleep better knowing your home and loved ones are safer.
You're not always home to defend your property or your family. Or, if you are home, can you be certain you'd wake up in time and be coherent to handle the situation without getting anyone hurt? Why not leave it to a professional system with a professional monitoring team?
Did you know that one of the biggest deterrents of criminal activity is the presence of, at least, an alarm but especially a monitored system? Criminals seek out easy targets and if they know you have a method of detection and protection in place, they're more likely to simply move on to another home.
Plus, most systems incorporate a monitored smoke, fire, and carbon monoxide detection system. So, you can feel good knowing you also have an alert system and monitoring team ready to spring into action and potentially save your life.
When you're ready to hire a reputable Rocky Hill electrician, give our crew a call. At All Systems Electric LLC, we go above and beyond to not just meet your expectations but exceed them.