How Electrical Inspections Help Homeowners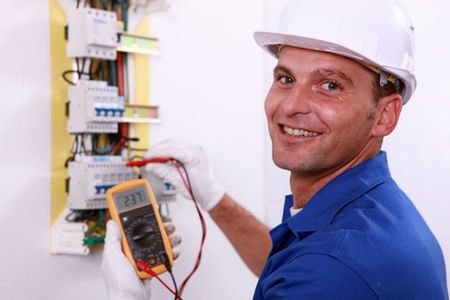 It seems that the to-do list that comes with being a homeowner is never-ending. What matters most is keeping your household safe, as well as the people and property inside protected.
One of the most important ways to ensure that you're able to do so starts with electrical safety. Your electrical system is one of the most important systems, but also one of the most potentially dangerous.
This is what makes electrical safety inspections so critical. Any reputable electrician will tell you that if you want to keep your home safe, you owe it to yourself to get one of these assessments on a regular basis.
Who Needs an Electrical Inspection?
To put it simply, everyone can benefit from getting an electrical inspection. So, this is the type of thing you should have done, and on a fairly regular basis.
If your home is over 40 years old, this should be done fairly regularly. It's like getting a doctor checkup more frequently once you turn 40, it just makes sense and helps prevent otherwise avoidable problems.
In fact, some industry professionals now suggest regular checks for homes 25 and older. It's better to be safe than sorry so if you feel like your home would benefit from a more regular electrical checkup, then do so!
If you've recently had renovations done, it's vital that you have a follow-up electrical check. No matter how professional the work is, it's better to ensure that nothing was done that could be problematic.
Before you add an appliance, it's critical to make sure your existing system is ready to handle the job. Otherwise, you could get the new, expensive appliance in place and not be able to use it. Worst case scenario, you could even end up frying the new electrical fixture and still need electrical repairs.
If you're in the market for a Rocky Hill electrician to take care of this type of work, give us a call today.
At All Systems Electric LLC, we go above and beyond to provide good service. Your safety and satisfaction is our top priority.